Features
Revive Messages
Automatically send reanimation messages when the chat is inactive
Set your own criteria for chat inactivity
Customize messages to your preference
Choose a specific role to ping for instant engagement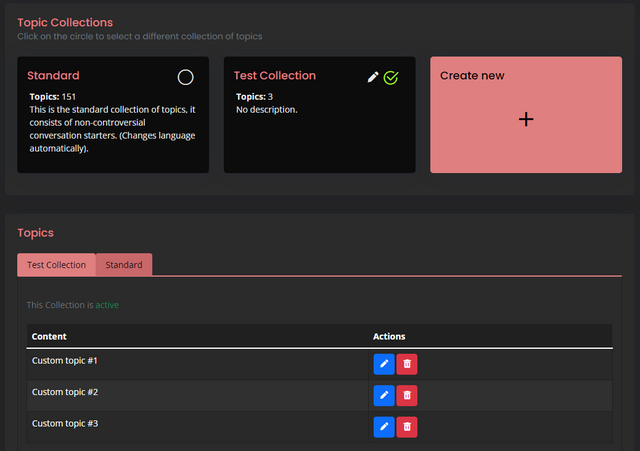 Custom Topics
Craft your unique conversation topics for moments of silence
Organize topics into collections for effortless switching
Dive into 151 conversation starters in the default set
Explore auto-translated default topics for a global chat experience
Nightmode
Prevent chat revivals during sleep hours
Tailor the schedule to your preferences
Adjust the timezone according to your location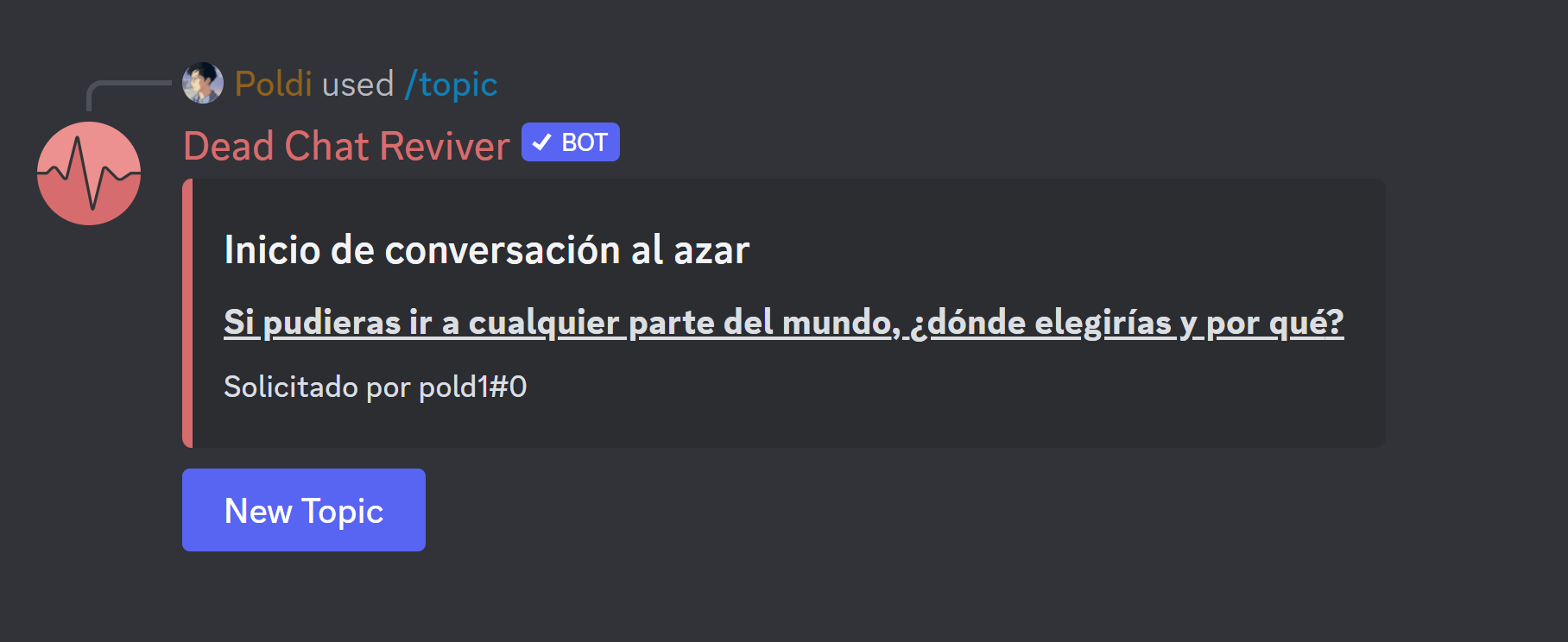 Choose Your Language
Select from 5 different language options
Supported languages:

English
German
Spanish
French
Italian
Zero tolerance for spam. We actively enforce this policy.
Learn more.
Commands
Command
Usage
/help
Displays information about the bot and its commands
/settings
Allows customization of language and other preferences lang - Desired language setting
/dashboard
Provides a link to the dashboard
/setup
Configures a revive message for a specific channel. Use the same command to modify settings.

channel - Target channel for the rules
time - Duration of inactivity to activate the bot
role - Role to ping when the chat becomes inactive
/delete
Removes a specific channel's revive message.

channel - Channel with the revive message to be removed
/list
Displays all revive message channels and their settings on the server
/topic
Shares a random conversation starter to revive the chat
/nightmode
Suspends pinging during designated sleeping hours.

channel - Channel where nightmode settings apply
/create topic
Establishes a new collection of topics for the server
Invite the Dead Chat Reviver now!
Bring your server back to life with Dead Chat Reviver!
Developer
Poldi
Developer & Creator